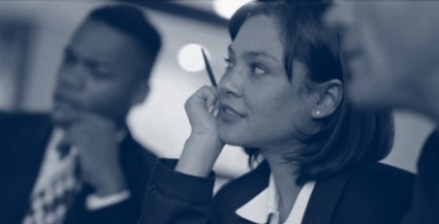 Nebraska Trade Name - Nebraska Trade Business Name
Trade Names
---
Nebraska trade name registrations, cancellations, and renewals. Information on trade names can be obtained Here
Get Your Nebraska Trade Business Name Today!!

Get Your Trade Name Now!!
Choose a trade name

The name of your company is also an important legal and business decision for marketing, branding, and property rights. Names must be distinguishable from corporate, limited liability company and trade names already used by other companies.

Before you file articles of incorporation, articles of organization and trade names, it is recommended that you conduct a business name check name availability of the corporation or trade name.


What is a Trade Name?
Trade name means every name under which any person does or transacts any business in this state other than the true name of such person.
A trade name filing must be made by any legal person (sole proprietorship) or partnership engaged in business under a name different from their own legal name. A trade name in effect informs the public about the owner of the name -- but registering does not create any rights in the name - as explained below. Corporations or limited liability companies organized in Nebraska and doing business with an additional name, need to file for a trade name.
ARE YOU APPLYING FOR A TRADE NAME, TRADEMARK, OR SERVICE MARK

Which of these terms apply?
In general trade names as relating to businesses or entities and trademarks and service marks as relating to the products of businesses or entities. For goods, you would be applying for a trademark. If you provide a service, you would be applying for a service mark. For example, AIG, Inc., a corporation, or Fannie May Co., a partnership, has registered a trade name AIG Manufacturing Co. The corporation or partnership might also apply for registrations for its "AIG Toys (trademark) and for its AIG Toys Insurance (probably a service mark).

The same rules apply to all three of the above types of registrations.
Registering a Trade Name

A "trade name" is a name an individual or corporation uses to identify the business -- a trade name is not a "trademark" which is used to identify a good or service a business provides. "Trade names" may be registered at the local, county, state or federal level. If a trade name has attributes of a trademark or service mark, however, it also might be eligible for registration as such on a state or federal level.

Registering a business trade name is not the same process as registering a corporation. Incorporating a business is a legal process that is more formal than getting a trade name.

Registering a business trade name steps:

1. Make sure that the trade name to be registered is not currently used by making a local or nationwide name availability check.
2. Apply to Register a Business to be Conducted Under Trade Name, Partnership or Others.
3. Complete the form, notarize it, find the filing fees and the place of registration, and file it.
4. Then you must publish for two consecutive weeks the trade name certificate in a legal newspaper. The applicant is responsible for making sure this requirement is carried out and for the payment of any fees charged by the newspaper for running the legal advertisement.


Does registering my trade name in Nebraska mean that I own that trade name?

No it DOES NOT grant you ownership of the trade name. This is probably the single misconception, and you can avoid problems later if you understand this at the beginning.

Ownership of a trade name is acquired by using the name in the marketplace. Many trade names in Nebraska are not registered with the State. Nonetheless, by using those names in commerce, common law ownership rights, are acquired.
Register Your Trade (Business Name)


You can register a business (trade) name that's different from your individual, corporation, partnership, or company name.

Advantages of registering your trade name:

* Use it to conduct business
* Business's official records are associated with the business name
* Take legal action under the business name

You do not need to register the name you use for your corporation, partnership, or LLC as your trade name: it's your legal name. However, if you do business under the llc with another name, you need to get a trade name.

The business name registration fee applies.

In general, you need to file a Nebraska trade business name - it is a certificate of your business name as opposed to a certificate of a business such as a business license. A trade business name is also called a DBA, Fictitious Business Name, an Assumed Business Name, a Trade Firm Name, or Doing Business As DBA.
Get a Nebraska DBA

If your business operates under a name, other than its legal name, it must register its "Doing Business As" (DBA) name with the appropriate state, county, city, or town government. For example, Joh Bidden might register "USA Change We Need" as a DBA. Likewise, "John Mc Cain, Inc." might register the DBA, "Veterans Gucci Bags." Corporations and LLCs might want to file DBAs to introduce and sell various product or service.

Some States refer to a DBA as a "trade name," "assumed name," or "fictitious name." In all cases, a DBA name allows your business to use any trade name available to do business under.

Get more information About Nebraska DBAs:

* Corporations and LLCs file DBAs with the state.
* Corporate and LLC DBAs filed in Nebraska expire after 2 years of registration.


Get Your Nebraska Trade Business Name Today!!

Get Your Trade Name Now!!
All starting businesses, (including small business, retail stores, internet business, online business, online web sites and home business), at least get a business tax registration license and file a trade name and in most cases obtain a tax id number.
In a few words:

A

ll

businesses need

a

business tax registration license

,

A

ll retailers and wholesalers need a sales tax id number,

A

ll employers need a federal ein and state employer tax id number, &

All businesses need a trade name certificate, also called a dba doing businesses as.

REGISTERING A Nebraska TRADE NAME

All companies, businesses, partnerships, associations and individuals in Nebraska using a trade name must register the name.

This is because it is the law and in addition it helps you open a bank account. Additionally, in Nebraska, state forms for Business Registration have fields in which applicable trade name information should be entered.

TRADE NAME INFORMATION

Trade name registration, renewals, publications, and fee collection for trade names are handled thru out office.

• who must register a trade name,
• trade name definition,
• trade name searches,
• registration procedures,
• changing trade name information,
• trade name renewals and fees

For additional tax information visit the Tax Information Index which covers a variety of topics including links to forms, publications, regulations, statutes and general questions and answers.


We do the following:

(1) We can prepare the DBA Trade Business Name legal document.

(2) We will send our agent to you to notarize your DBA Trade Business Name (if required).

(3) Then, we will file, record, and register your Business, trade, or business Name, DBA Business Name certificate with the appropriate government agency.

(4) If required, we will perform a local, county or state level trade business Name search to see if your DBA Business Name DBA Name is available.

(5) We will publish your DBA Trade Name Name for 4 weeks in a legal newspaper ( also called dba publication), and

(6) We will mail you the certified copies of the DBA Trade Business Name so you can open a bank account. In some cases, we may fax your or scan and email you the filed, certified copies of your DBA Trade Name Registration Certificate.

(7) Finally, after the DBA Trade Business Name form is notarized, filed, mailed and legally published, we file an officially, government certified copy of the proof of the Trade Business Name certificate newspaper publication.

In most States, regular Trade Business Name registration filing takes 4-8 business days, but in some states it may take 10 -20 business days because the government processing takes longer. Where it is permitted by the government, there is rush expedited Trade Business Name filing for an extra fee - add about $200 to regular price.


What is a Trade Business Name or DBA Name?

It is an official certificate of your business name that must be registered with a government agency. For example, you are doing business as "ebay online internet Super Nebraska.", You need to file a trade name because the business name does not include your family surname. A Trade Business Name, Company, or DBA Name Certificate, or DBA Business Name / D.B.A. Doing Business As Statement is the same as a Fictitious Business Name Statement, a Business Business Name Certificate, or a Firm Name . The " Fictitious Business Name " term is sometimes misspelled: fictious, ficticous, ficticious, etc. All of these business, or DBA Names are just business Name certificates / statements that must be filed if the business owner (individual, partnership, corporation) is doing business in a Name other than its own legal Name.

Why Do I Need to Get A Trade Name?

Because most states want to protect and inform the public of the legal person that uses a trade name. For example, a trade name certificate contains the owners name a personal address as well as the entity legal structure because the state wants to give information about the owner.

What is the Trade Business Name Name Law?

Registration or Filing of a DBA Trade Business Name Trade / Business Business Name.
Section 87-209
Trade name; not registered; when.
A trade name shall not be registered if it:
(1) Consists of or comprises immoral, deceptive, or scandalous matter;
(2) Consists of or comprises matter which may disparage, bring into contempt or disrepute, or falsely suggest a connection with, persons living or dead, institutions, beliefs, or national symbols;
(3) Consists of, comprises, or simulates the flag or coat of arms or other insignia of the United States, any state or municipality, or any foreign nation;
(4) Consists of or comprises the name, signature, or portrait of any living individual without his or her consent;
(5)(a) Is merely descriptive or misdescriptive, or is primarily geographically descriptive or geographically misdescriptive as applied to the business of the applicant, or (b) is primarily merely a surname, but nothing in this subdivision shall prevent the registration of a trade name which has become distinctive of the applicant's business in this state. The Secretary of State may accept as evidence that a trade name has become distinctive proof of continuous use by the applicant as a trade name in this state or elsewhere for five years preceding the date of the filing of the application for registration;
(6) Consists of or comprises a trade name which so resembles a trade name registered under sections 87-208 to 87-220, registered in this state, or the name of a business entity on file or registered with the Secretary of State pursuant to Nebraska law as to be likely to cause confusion, mistake, or deception of purchasers, except that a name, although similar, may be used if the business entity affected consents in writing and such writing is filed with the Secretary of State. The word incorporated, inc., or corporation shall not be a part of the trade name being registered unless the firm is duly incorporated in the State of Nebraska or some other state; or
(7) Consists of the word geologist or any modification or derivative of such word, and the applicant does not meet the requirements of subsection (6) of section 81-3528.

Source:
Laws 1967, c. 628, ? 2, p. 2100
Laws 1969, c. 856, ? 2, p. 3225
Laws 1971, LB 486, ? 2
Laws 1997, LB 44, ? 12
Laws 1997, LB 453, ? 7
Laws 1998, LB 1161, ? 91


In general, you are legally required to notarize (some states) register (file) and publish (in some states) a trade business Name certificate, (otherwise called a DBA Name Certificate, Fictitious Business Name Doing Business As Statement, or a Firm Name ) if the business Name is a Name that is different from the Name of the proprietor, partnership or corporation doing business with that Name.

Benefits of Filing your Business Name :

1. Can use the Courts to bring a lawsuit under the trade business Name . You can enforce any contract that you sign under a registered Name .
2. Can open a bank account in the Name of the business - banks require that you show proof of business Name registration.
3. May prevent others from using your business Name . In some states filing creates a rebuttable presumption that you have rights to that Name ( but you probably need a trade mark to protect the Name . However, in general, you do acquire some rights to the business Name associated with a specific product or service that you provide using the business Name in the region that you provide the service or sell your product.
Where Can I Go File my Trade Name?